I'm just blown away at how the optic has improved my accuracy. If anyone is even remotely on the fence of getting the 320 RX, jump off now and get it.. Especially those of you who may not have great eyesight anymore. In my younger days had perfect eyesight, but no more. They faded significantly the last 5 or 6 years.
This is with my 320sc w/ my RX slide on it.
First, a couple yards behind this pic and I'm at 30 yards down range.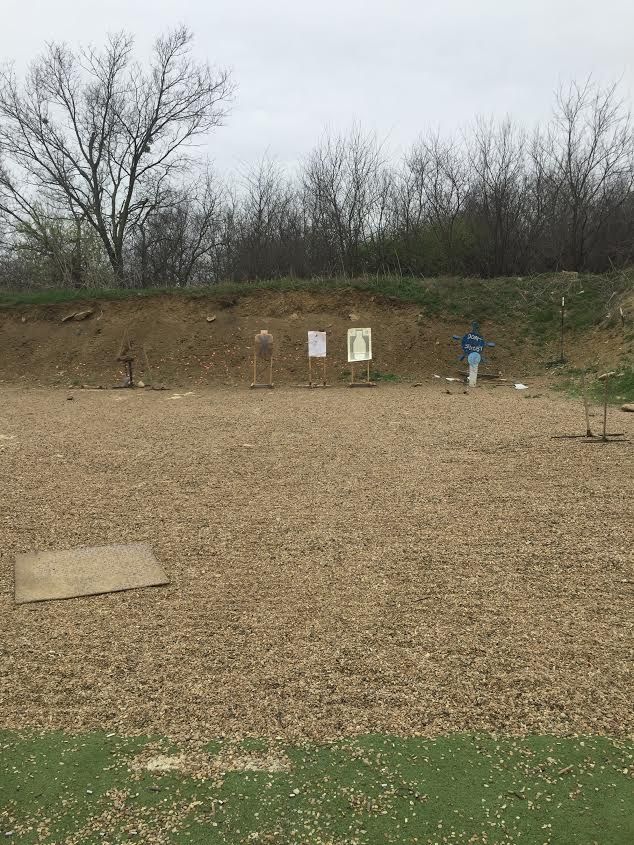 This is my first 10 shots of the day. 30 yards out, 320subcompact RX. First was center of the body and then decided to aim small and miss small.
If you look to the far left target of the first picture, you see a small steel plate at the bottom of the target, I was hitting that with just my weak hand. One handed, it didn't matter which hand.
Really, I don't say this to boast or brag at all because I am at best, maybe an avg shooter. This just illustrates the advantage the optic has given me and I'm a much, much better/accurate shooter.
I've said it before and heard others say it as well, it really feels like I'm cheating with the optic. With my irons, I'm not even close. No pics, but I set up 50 yards with a paper plate and hit 4 out of 5 on the paper. I might hit 4 out of 50 with just my irons. I've also become just as fast which has taken just a little getting used to in terms of picking up the red dot. But my confidence level is through the roof and just really loving the romeo 1.