Discussion Starter
•
#1
•
Yes fall is here, and starting to get cooler. That being said I was thinking this morning, man it is going to get cold in the garage loading shot gun shells. So I had an idea, how about making a portable loading table for my shotgun loader.
I could then load in the comfort of a warm room instead of a cold garage. I was going to make it out of 4X4's and 2X4's, you know super strong! Then the light bulb went on! Maybe I could find an old school AV or movie projector stand (they are mobile). So the quest began and I found one! All I had to do is reinforce the top a little. (hello 3/4in plywood) Long story short, here it is: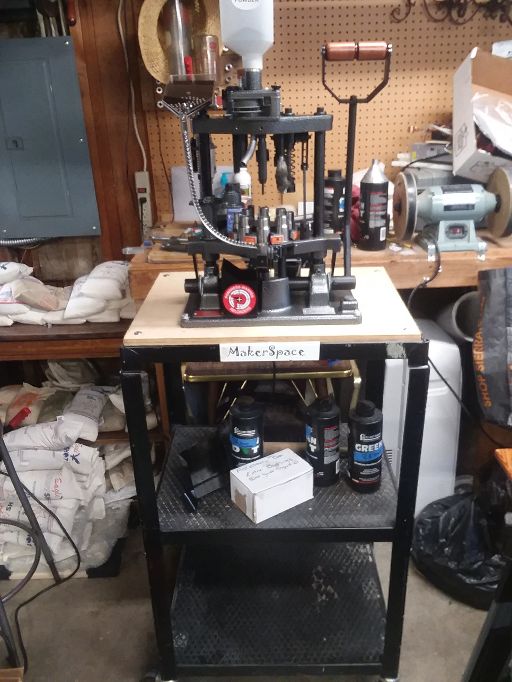 I'm dying to try it out! I just have to adjust the drop chute a little and I will be ready to go. This platform would also work with centerfire loaders like, Dillon, and Hornady. Food for thought. It is 42 inches high by the way. Perfect height.