Well having good Friday off, I got roped in taking my mom to the doctor very early this morning for a year check up. You know weight, vitals, breast X-rays and change the oil
.
As trade off she let me hit a few fun shops in that part of town I do not normally get to.
I decided I wanted a p226. Caliber was not important. I also decided to go used since new is very high in cost. Looked mainly at police trades under 600 bucks.
First two shops had them in 40 but they looked like they were road hard and put up wet. They were also dao guns.
Last shop I went to had the forties but tucked away in the corner of the cabinet was a nine. Older gun made in west Germany one mag only and nite sites were dead. I went to the owner and he dropped the price to 300 bucks out the door. Pays to have good relations with the owner.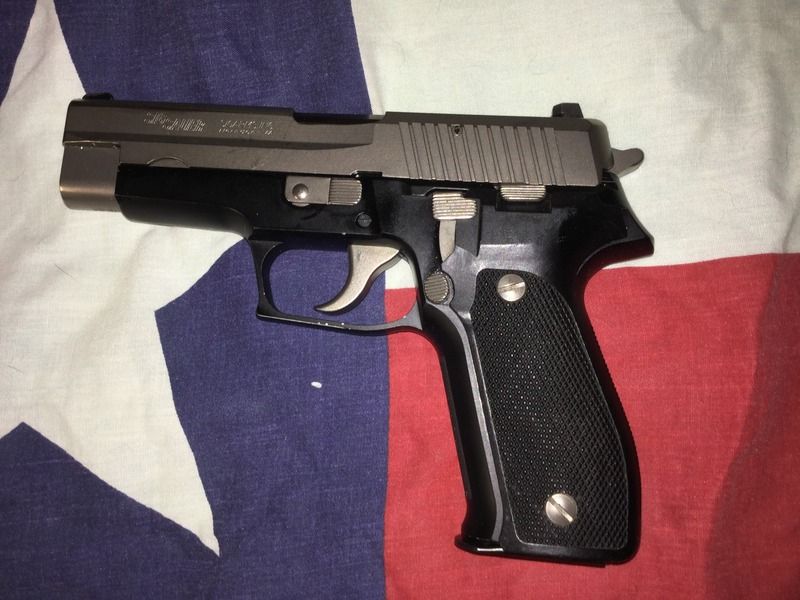 Now comes the hunt for new sites, extra mag and the time to go shooting.
Eta: complete gun was made in Germany. Other than the sites, the inside looks almost new.