Purchased from a friend on the 1911 forum. Made by Dan Chinnock, world renowned for his custom knives and grips.
I have to say that even if the material was just an unshaped fossil I'd still think it was cool. But to have ancient wooly mammoth Ivory teeth in the form of 1911 grips for my gun is beyond words. They look even better in person than they did in the pics. Gun folk are still by and large trustable. With all the 'protections' ebay and PayPal offer to buyers I still get nervous buying and paying for stuff. Not mentioning that the majority of folks on the 1911 forum are good ole fashioned folk which they are but on the whole I had no worries or concerns about sending a complete stranger money for grips. I cannot thank him enough for these. Paid for on Sunday night, shipped from Washington state to Florida on Monday. And they are here today!
My 10yr old son helped me install them on 'his' gun. All my guns are in the trust with him as the heir. The wife is listed as the guardian of 'his' guns until he is old enough to take possession.
So I put them on my new CQB and installed the Ivory that was on it on the 1996-A2.
I have to say that I'm in awe at how well these Mammoth Ivory grips are made, the potential age of them and how good they look on the gun.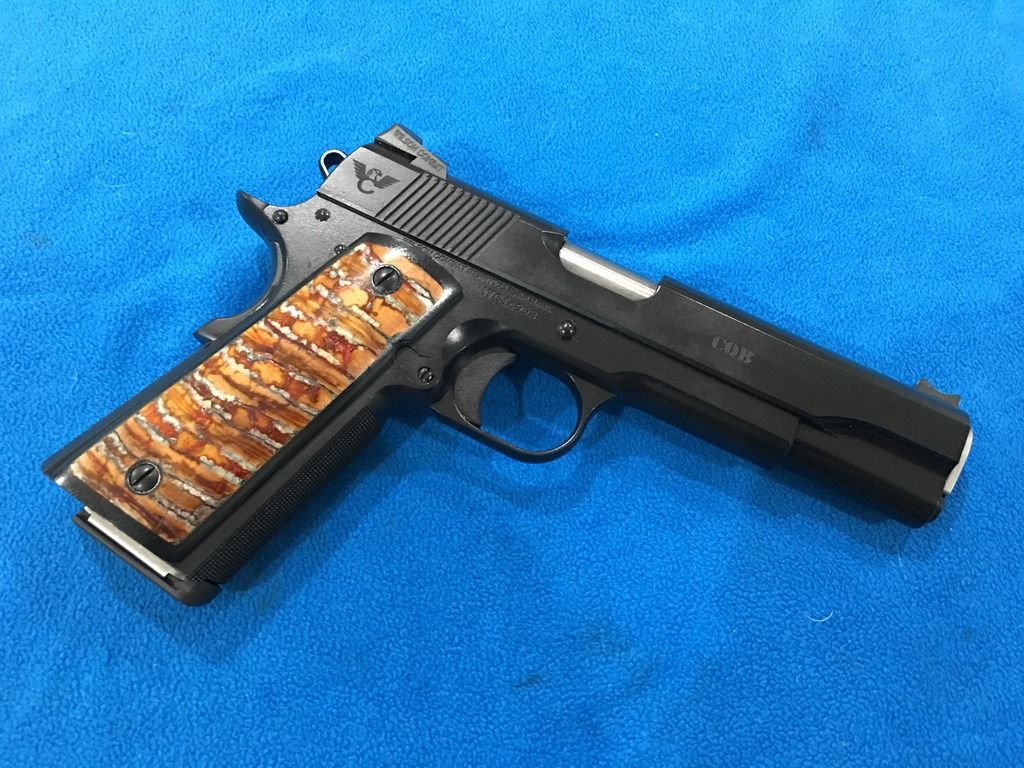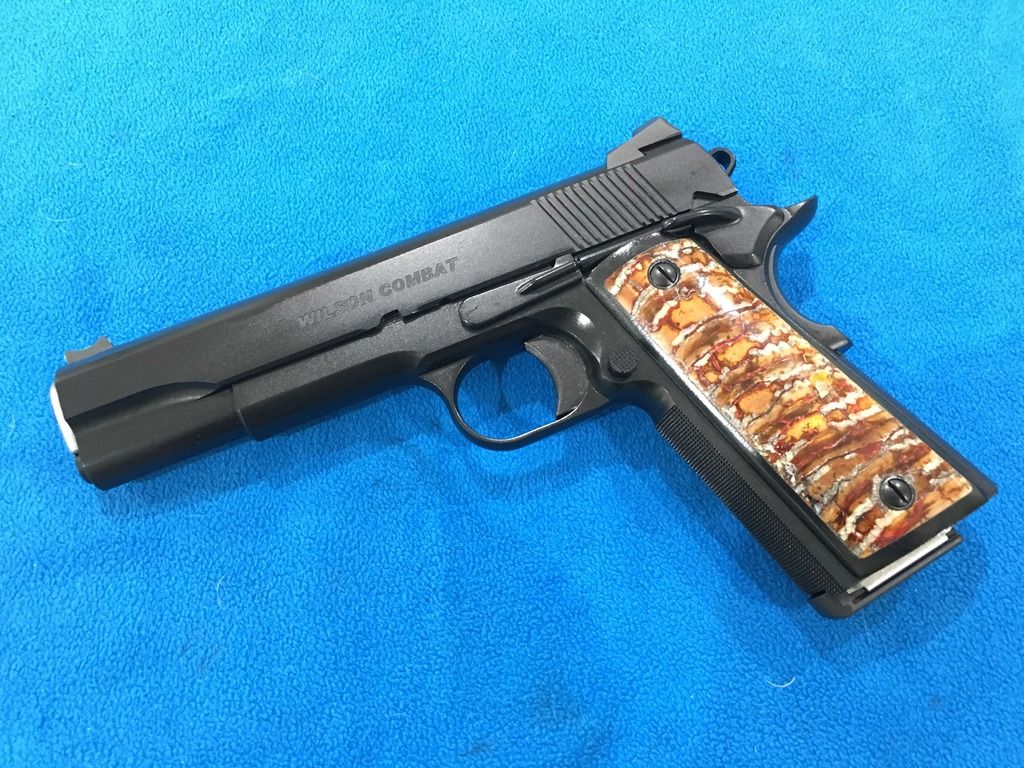 And a pic of both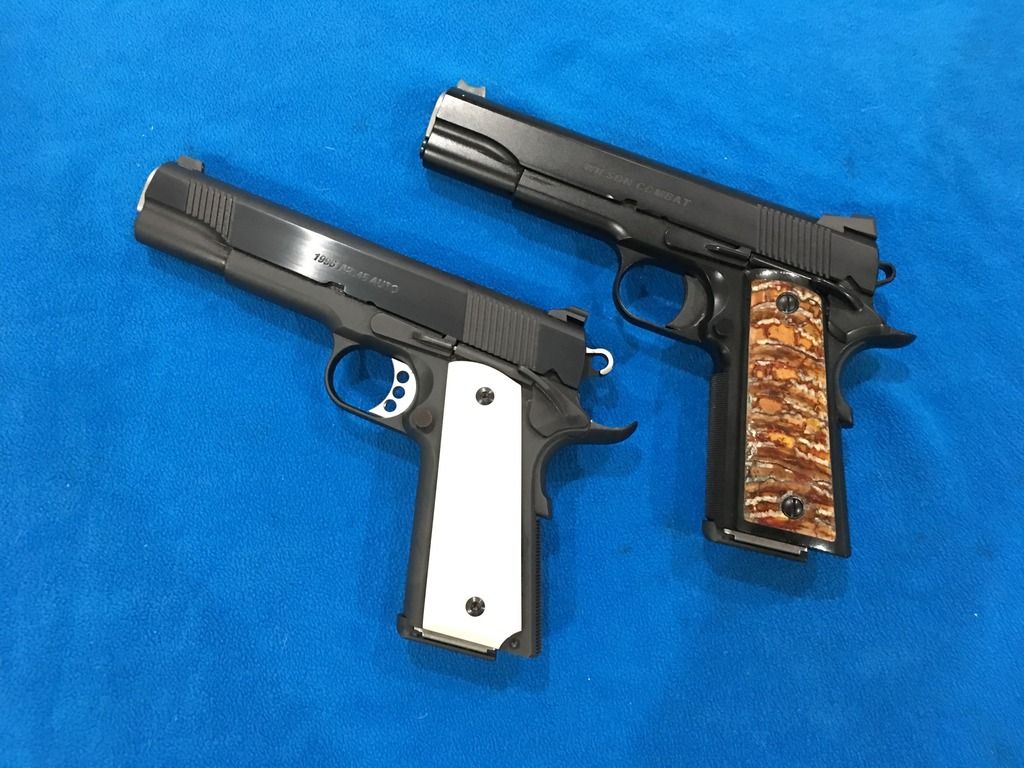 Never really 'need' much. Never really 'wanted' Mammoth Ivory. But after receiving them I can say for sure that they aren't going anywhere and will hopefully stay in the family for quite some time.
I am T totally happy!