Discussion Starter
•
#1
•
Hallo everyone I just picked a German made Sig P226 a short time ago. I've wanted a proper German or Swiss Sig forever but either I didn't have the money or the dealers were out of stock but finally I found one for a good price on Buds and pulled the trigger.
The quality is not wot it could be but that seems to be a common trend on new guns unless its a high end 1911 but those are langweilig.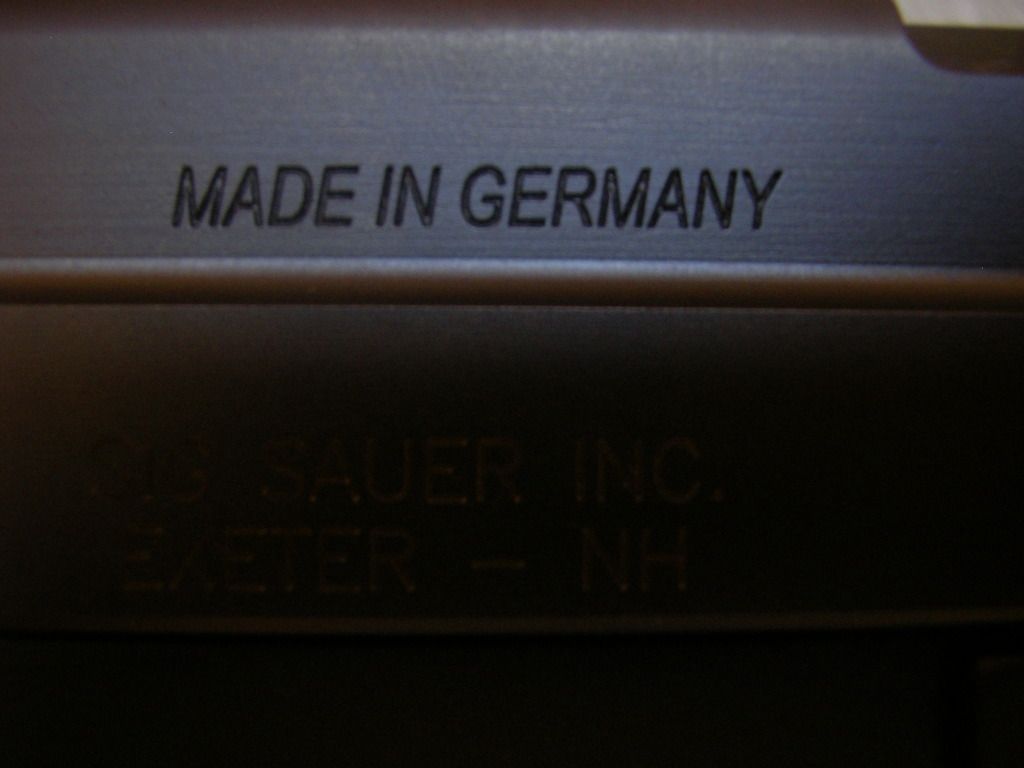 I'm a total newb when it comes to these but I seem to remember you can't dry fire them or it breaks the firing pin and you need to use grease on the rails not oil. Is there a sticky I should read on what to do/not to do?
Also lastly can anyone tell me if these marks on the barrel are normal? I've seen a few used sigs at gun shows and their barrels always had wear but this looks pretty bad(I'm guessing proof loads + painted finish on barrel?)