Several times people have asked about holster for this or that accessory on the gun and have trouble finding it.
I usually chime in to say kydex is easy to work with and can be modified. I ordered an Alien Gear for my full size P320, only mine is an RX with the romeo 1 and that option isn't available.
Here are a few pics...I'm a little embarrassed because I rushed it, and this is probably the worst I've done, but it is concealed carry, and it works great. Not my best work, but I still wanted to share so if you haven'te seen it you know it is possible. I wanted to tighten up the fit a little and overheated the trigger guard which caused the distortion. This particular holster also had one of the screws that mount the shell to the backer in the sight location, so I had to drill and move it, which left the old hole...but again, it's concealed and works fine.
Stock holster: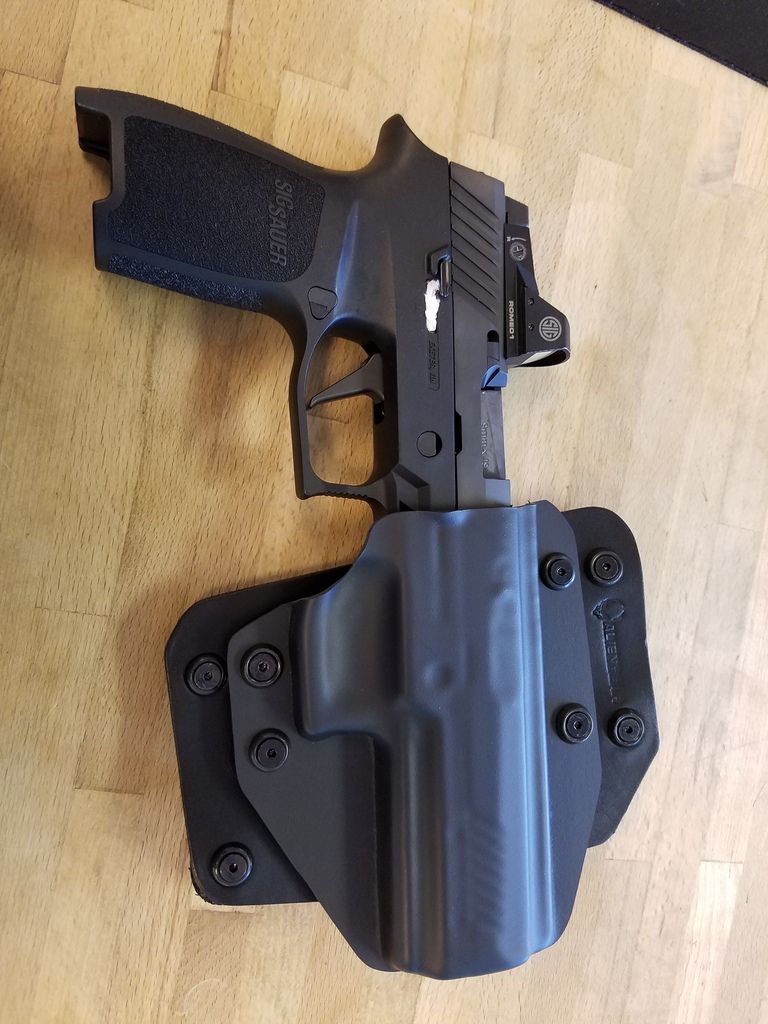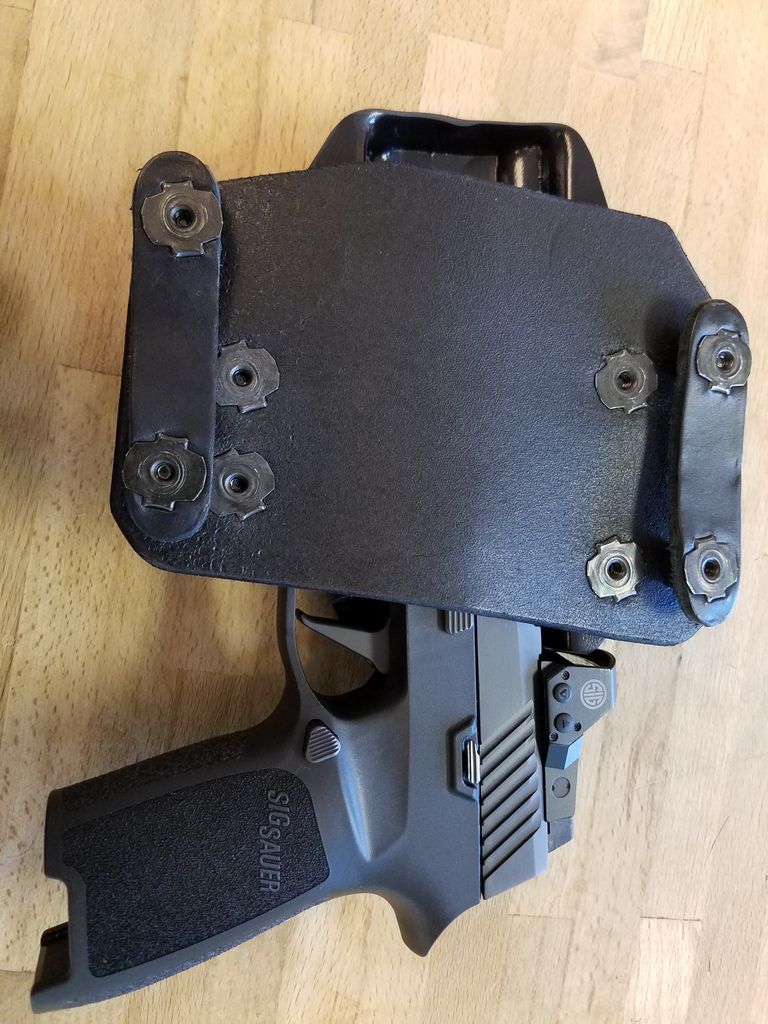 done: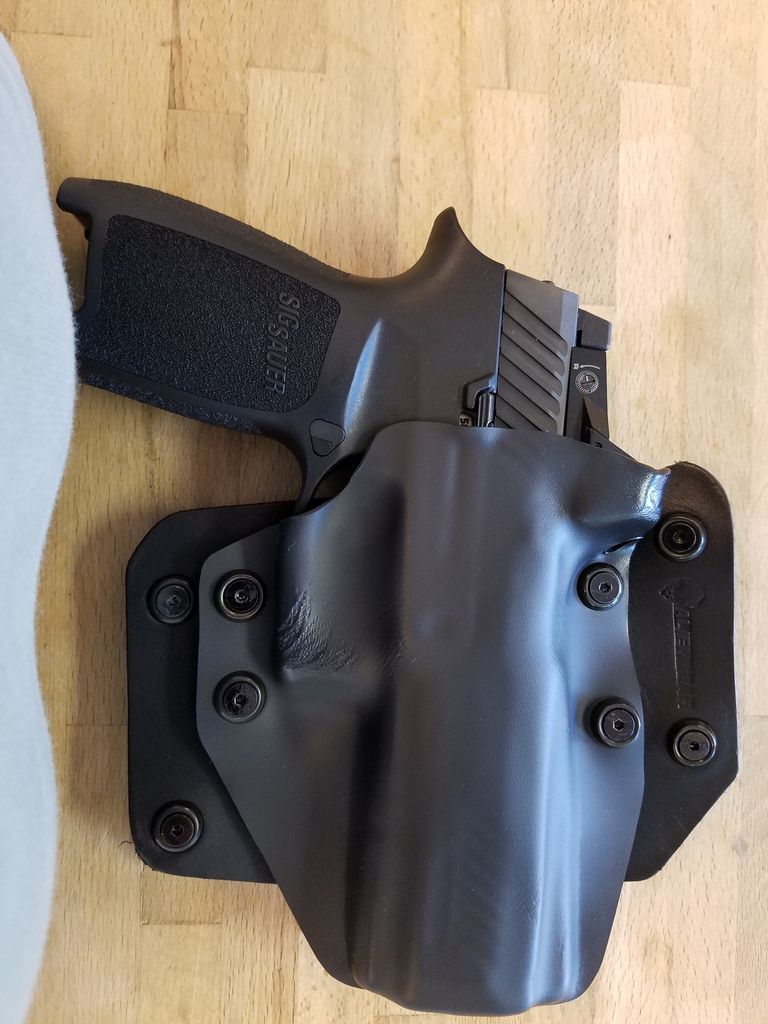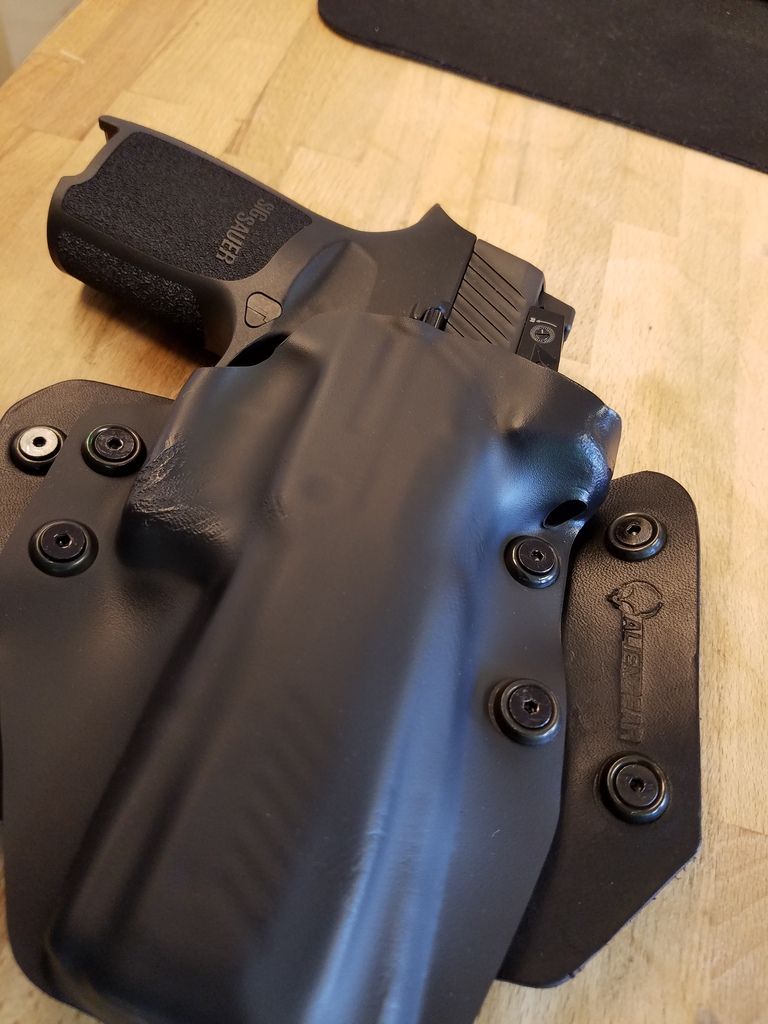 I had to trim the leather backer also on this one: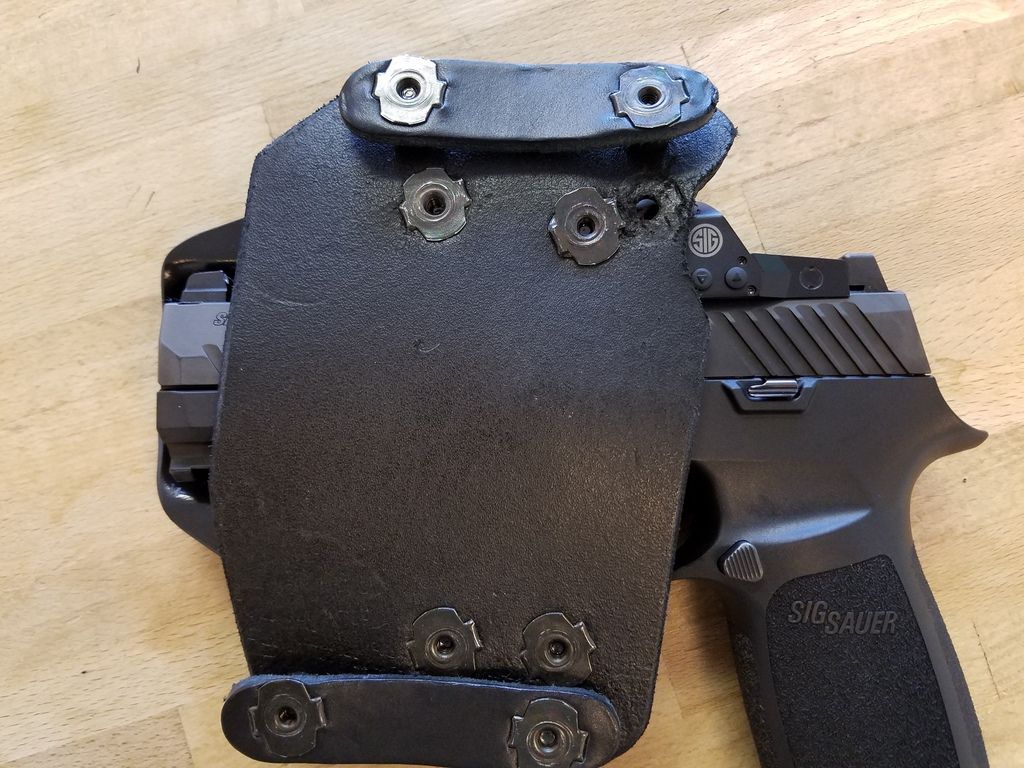 I did this at work, and I was a little busy so I tried to hurry, otherwise it would have been neater, especially the trigger guard. I would rather have a nice new clean holster that is made perfectly, but this will work, and when new and perfect isn't available, it's an option.
EDIT: There are a lot of YouTube videos out there, to see how it's done.