A couple of weeks ago I bought a P229 SAS in 40 S&W. So before the gun even got here I had ordered a 357sig barrel, Hogue G10's, and a Ameriglo front sight for it. Gotta love the 357sig.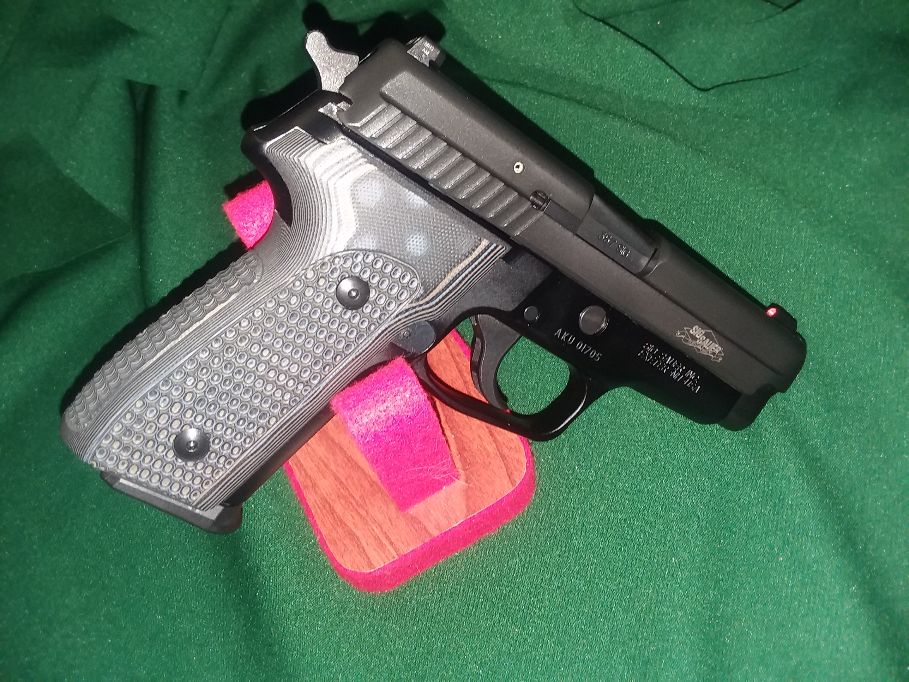 So, a couple of days ago I bought a Sig P227 SAS. It hasn't gotten here yet but I have already bought a pair of Hogue G10's, Ameriglo front sight, and three extra magazines for it.
Both guns were bought from members on this site. I guess that I have just fallen for the SAS in a 229 size gun. I have to stop coming here as you guys are costing me money!