Since I work in film, I thought it'd be fun to start a little thread where we share our favorite movie guns...real of fictional...or gun-related scenes, or how we may have been turned on to certain guns because of a movie, and so on.
IMFDB is a really cool reference to look up guns in movies, but let's hear some personal musings. I'll start with one that I'm sure is at the top of many people's list...even those who aren't even really into guns.......
Rick Deckard's (Harrison Ford) LAPD Blaster in 'Blade Runner'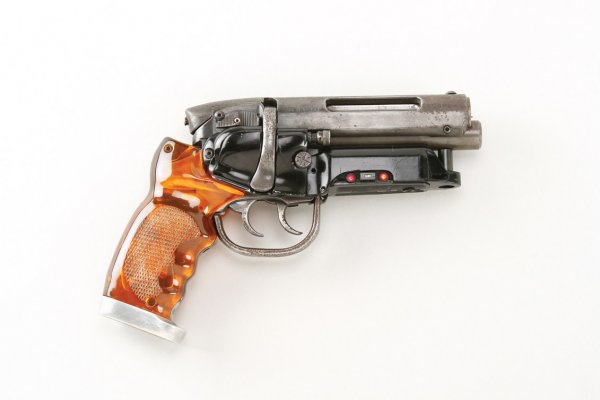 The fictional future-detective sidearm constructed by basically sticking a Charter Arms Bulldog .44 Special Revolver up inside the receiver from a Steyr Mannlicher .222 bolt-action rifle.
Besides its undeniable screen presence, what always got me was that it was unclear as to what it actually
fired
. In movies like Star Wars, it's clearly a laser/energy bolt of some sort...but in Blade Runner, was it bullet, a laser.....? The way it was sound-designed and filmed, it made a big boom when fired, and the damage it did made me think it had to be either a hand-held shotgun or some sort of exploding round. Thought it was kind of cool that even though you saw it shooting people/replicants, it was still a bit up to the imagination as to exactly what was coming out of it.