So I'm done outfitting myself with a complement of holsters. I'm an OWB carrier and wanted several choices.
My first was Galco that I've had experience with when I used to live in Phoenix and it's the most expensive.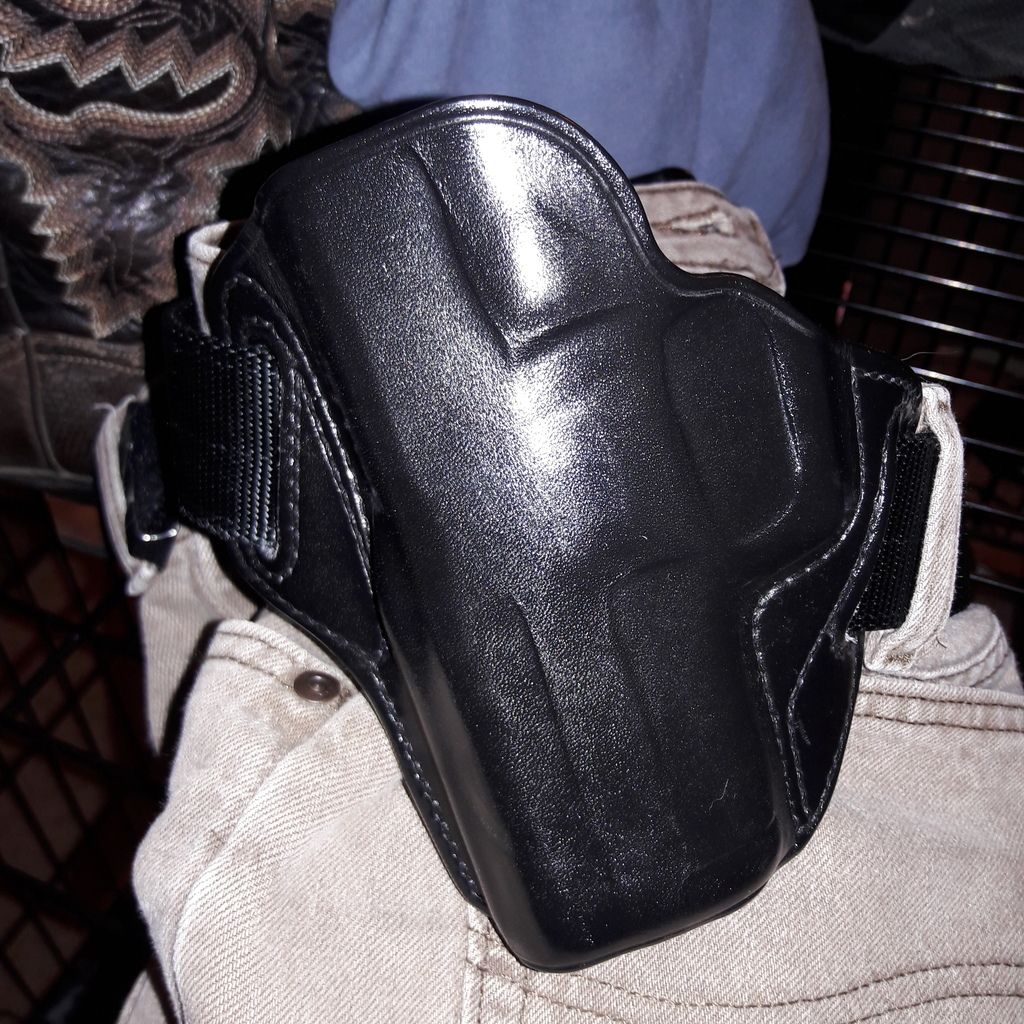 It's tighter than a prom queen's thighs, but once you get it all broke in you can speed draw from it and I mean speed. It ran $135 shipped and is everything I remember from their manufacturing. She is a beauty and the fit is outstanding making for the closest tuck I've ever experienced.
The second holster I bought was the Azula that I read about on the forum. For $45 shipped I wasn't expecting anywhere near the quality. I tend to bang up my OWBs so I wanted something I wouldn't get PO'd if I banged it on something during my work or hiking days.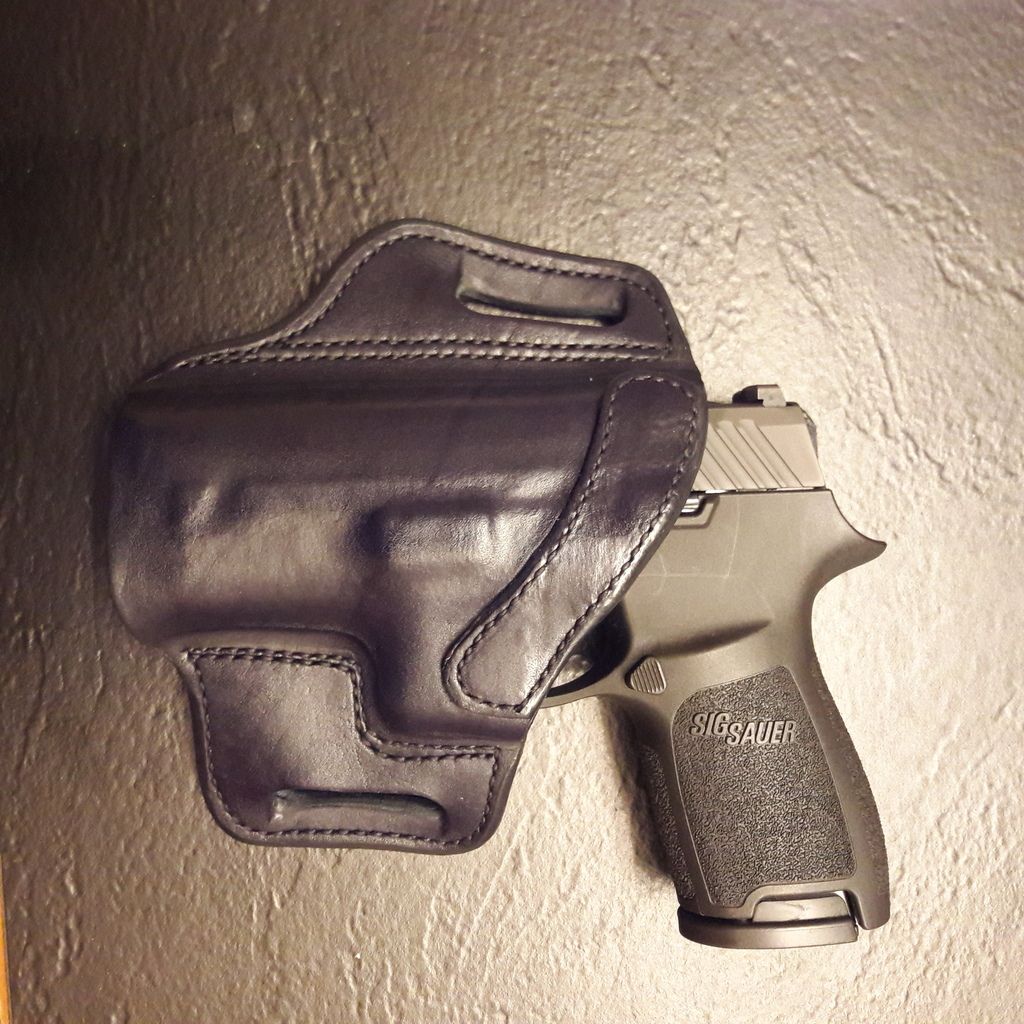 The leather is just as thick as the Galco. It is not finished in a shean which I like since I condition my leathers and shean makes that difficult, or stitched all the way around both belt hoops but that's ok. There's a support band around the top entry that doesn't really do anything but, again for the scratch it's still ok. the fit is real good and draw is just as fast. Customer service with Azula made me leary, email response took longer than I liked. No names associated with responses. Price quote changed and had to remind them what the previous quote was. They didn't let me know the holster shipped. No thank you for the business or tracking info like I'm used to . I got the impression they were out of the country or not used to interacting with real people. But, they make a decent holster and I couldn't make one for the cost so I went for it.
The third is the Comp-tac International for range days, or when I want kydex to be my retention device. It's the only one I could find in LH draw for the 320c. It's the closest to the body retention I've seen for a range/kydex holster and for $65 I'm diggin it.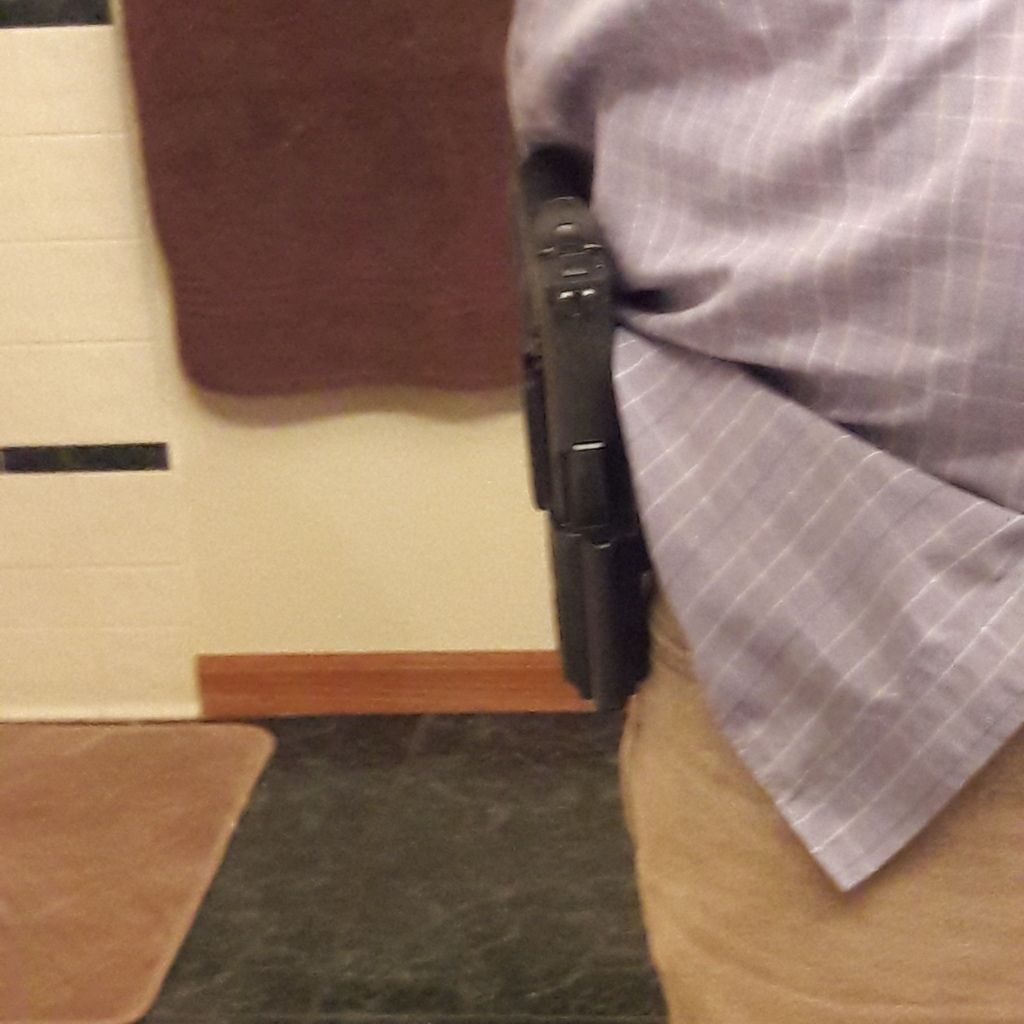 I prefer the kydex for range days since I double tap from the holster and I don't like getting GSR on the inside of an expensive holster. The photos are taken in a mirror for those of you who are wondering if I'm an ambi shooter.