Discussion Starter
·
#1
·
So I finally decided to camo one of my ar15,rifles.
Here is a small write up on it.
You will need the following items.
-A natural sea sponge from Lowes/home depot
-Non-chlorinated brake cleaner
-Any self etching primer.
-Either krylon or rustoleum brand camo paint in the following colors:
-Tan
-OD Green
-Brown
-Black
-A flat clear coat is good but not a requirement.
I used one to help the durability of the paint job.
First things first, you will want to take out your bolt carrier group and stuff the upper and lower receiver with paper towels. Use an ear plug to cover the muzzle hole.
Once that's done tape off any serial numbers, scope lenses and markings you want to stay in original condition.
Use your brake cleaner and thoroughly degrease the whole exterior of the gun. Don't miss anywhere or the paint won't stick.
After that you will want to let it dry and spray it with your self etching primer.
Sorry no pictures this far but here they come.
Once its primed you can start applying your colors.
I started with tan.
I then sprayed OD green stripes on top of the tan.
Once you have your stripes you will take your tan paint and spray it into a container such as a paper plate or tuperware bowl, I chose paper plate for disposability.
Then take a chunk of your sponge and spong tan blotches onto your green stripes.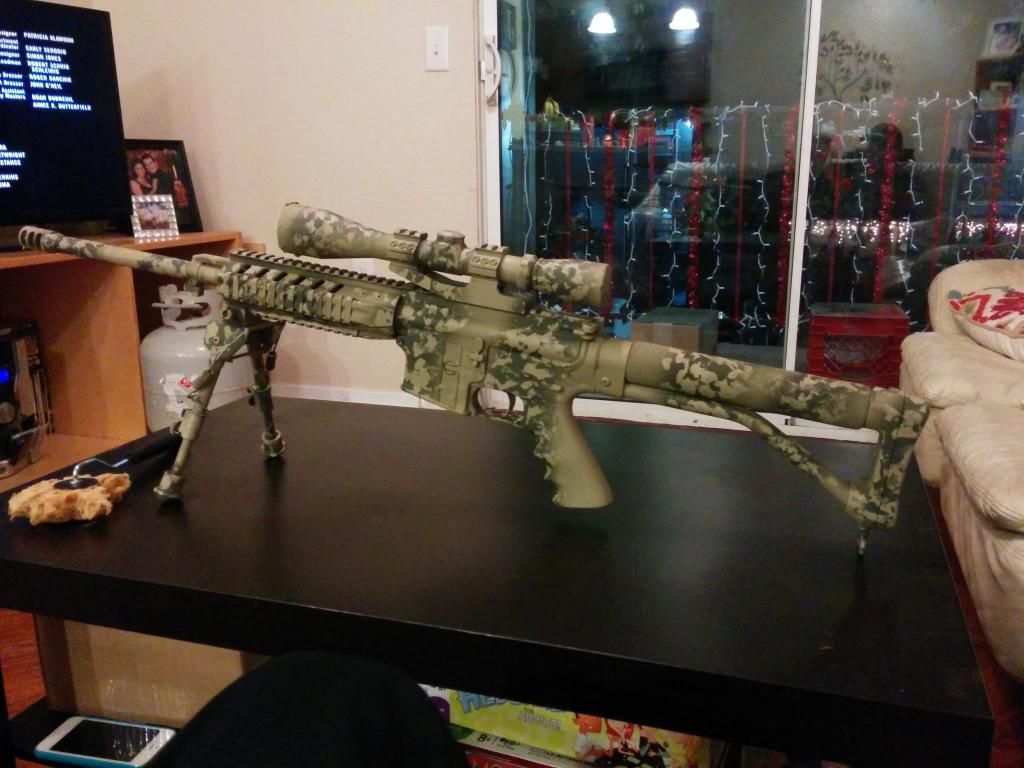 Then take your green and sponge the green onto your remaining tan.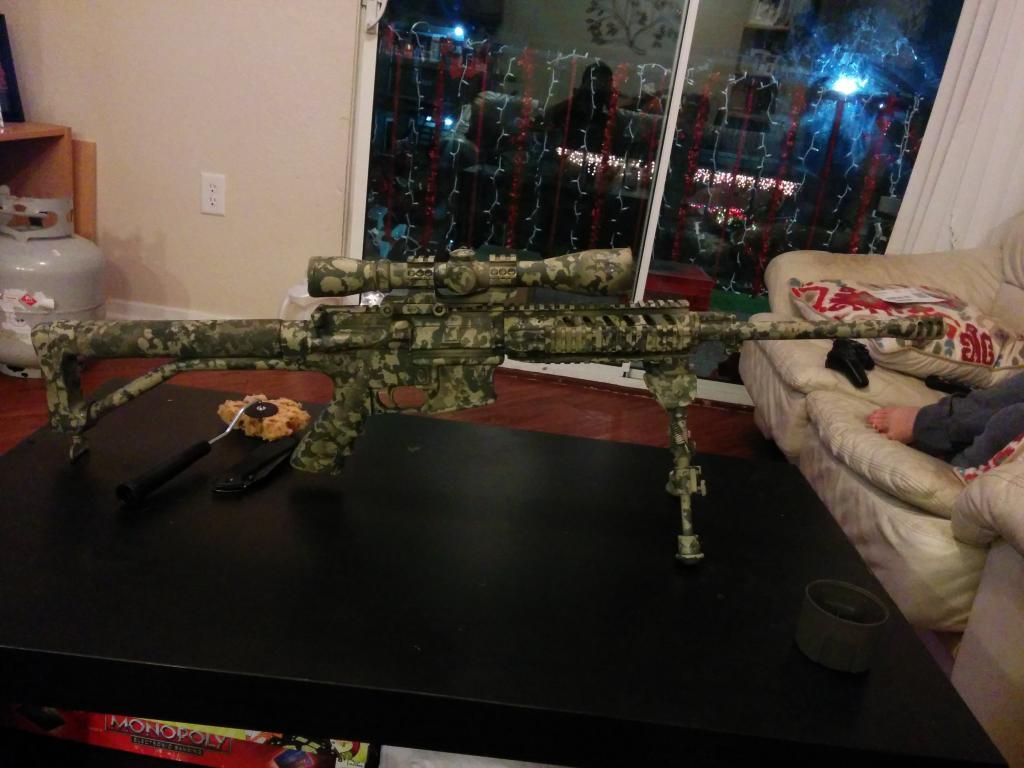 Now take some brown and sponge it over the whole rifle. Its personal preference on how much brown you want, I personally wanted just a little brown on the rifle.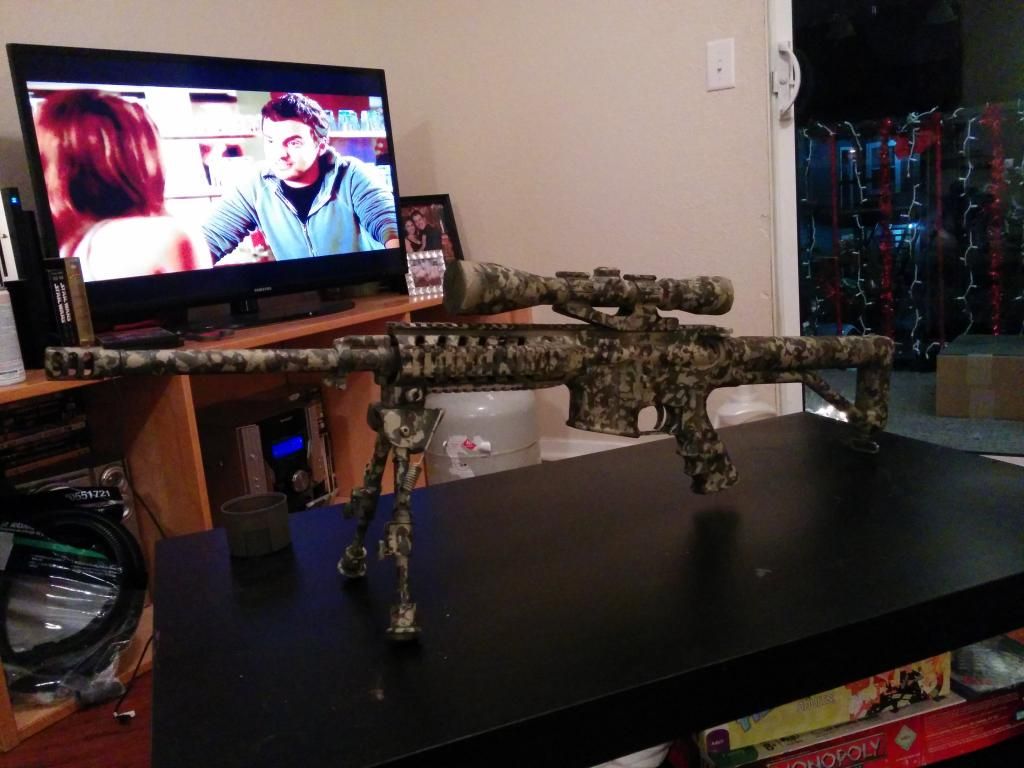 Then do the same with your black, now black is not natural in nature, so you want to use this sparingly.
A tiny bit goes a long ways.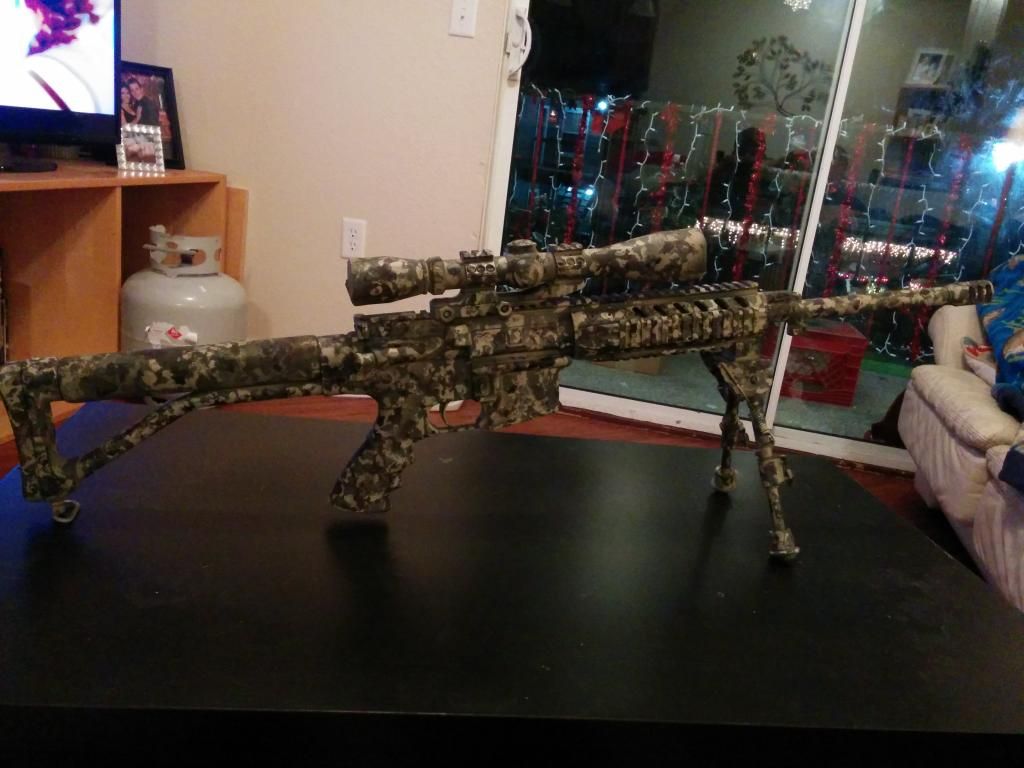 Now you can go ahead and spray your clear.
Here's the final product.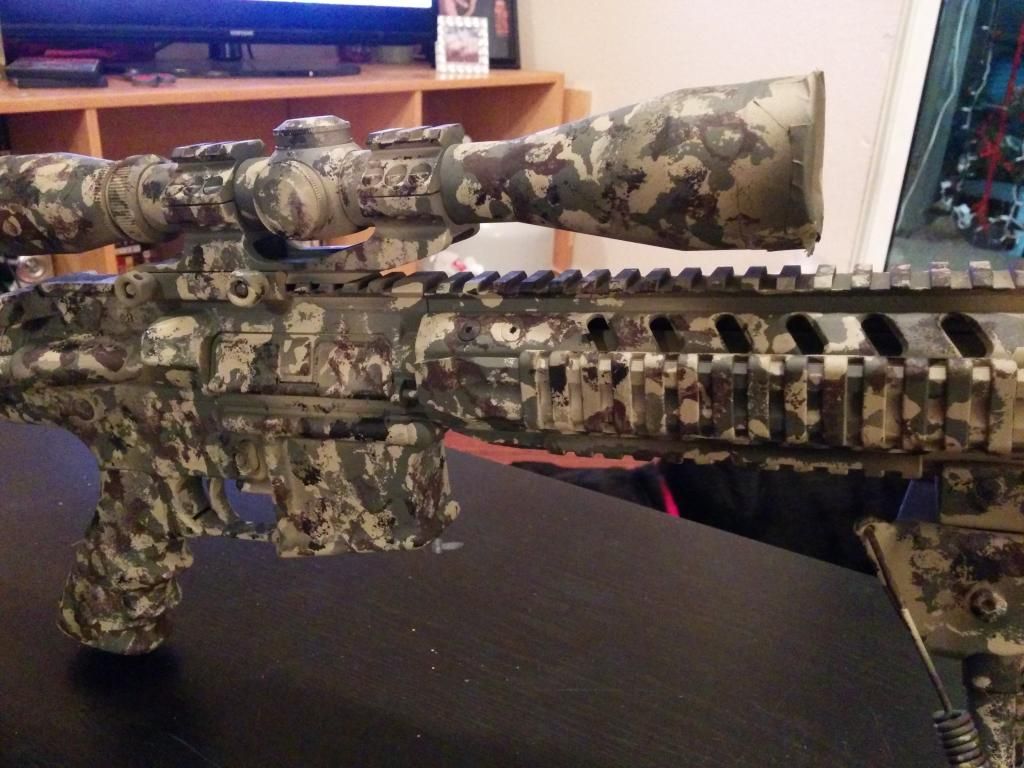 Feel free to chime in on your thoughts and ideas.
Would also appreciate others paint jobs and refinishing pictures.
Let's see what y'all have done.
Josh