Discussion Starter
·
#1
·
Been reading a lot. Asked a few questions here and there and these people's name kept coming up. Of course along with a zillion other suggestions. So after some research and a few emails I decided to go with A&G for these reasons.
They are one of the few who make 1 3/4 inch belts. I use Don Hume holsters which have same size slots. So that was a plus and eliminated many. Some of the emails I sent out to folks went unanswered or I got a response two weeks later that said 'check our site, if you don't see it we don't make it.' a bit rudish.
The emails I sent A&G were promptly answered by Al. Some questions I sent at 1am (yes I stay up late). And some were answered by 2am? If not then first thing in the morning at 6:30am I had a nice concise response which always ended with 'let me know if you need anything else.' Just seemed like he cared more than others and was actually trying to earn my business.
Seeing as how many belts are just that, a belt I decided to go with them.
Ordered a 1 3/4 inch Bull Hide belt with stiffeners in it and a square nickel buckle. Don't have any experience with Horse hide, but they do make them in that.
Order was accepted and I got a prompt 'thank you'. Few days later another email saying 'we are preparing to ship your belt.' And in less than a week my custom belt arrived, thick and stiff. Of course I sniffed it for a few minutes. Like a new holster or baseball glove who doesn't sniff leather?
Very well made double layer thick GUN belt. I like. Like it enough to spread the word and say you can't go wrong with Al or his company.
So pics are in order of course.
Business card.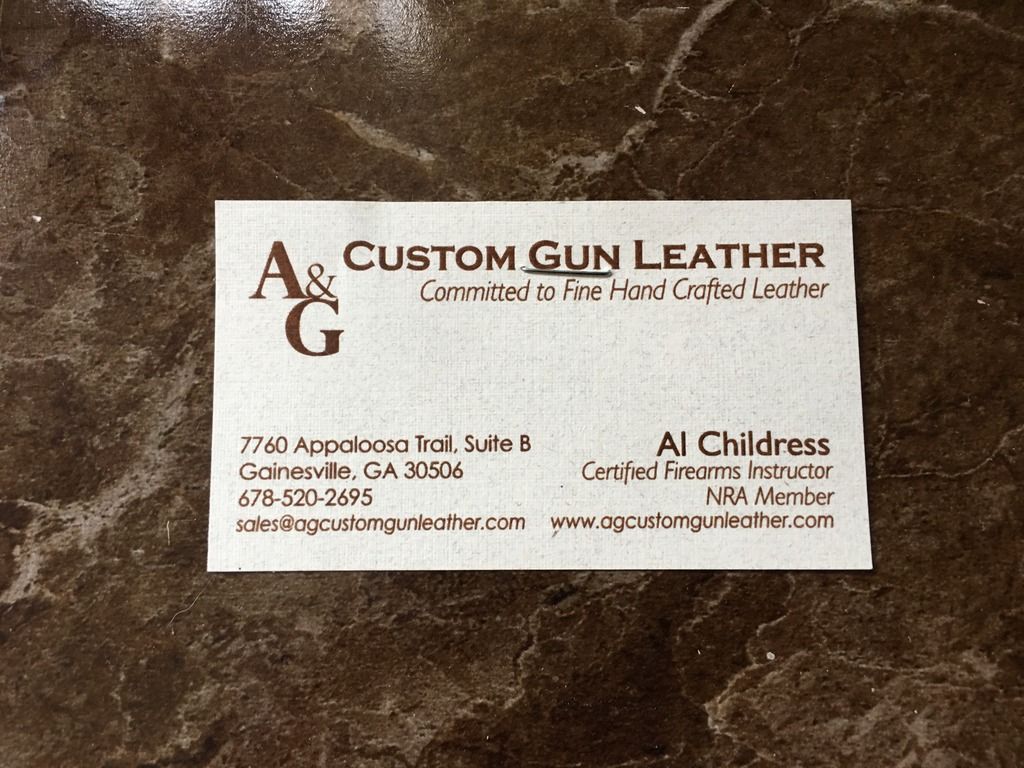 Belt buckle up close. Also shows the thickness of belt.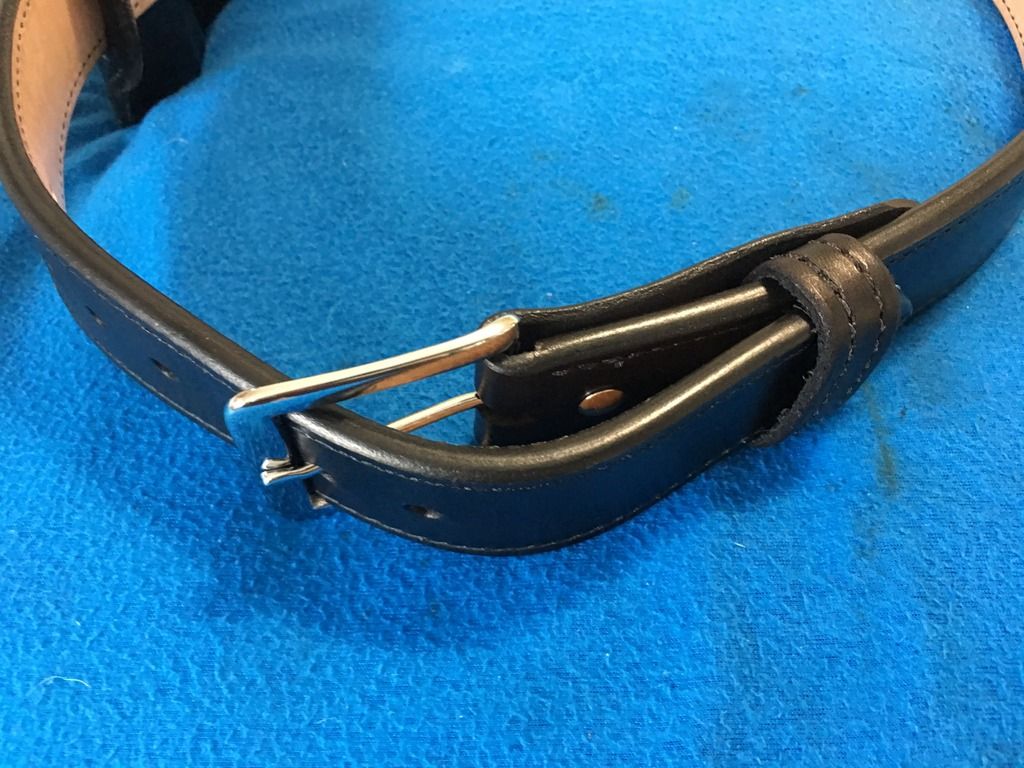 And belt with gun in holster. As you can see it's got great support and with the weight of a loaded 1911 it doesn't bend, twist or sag.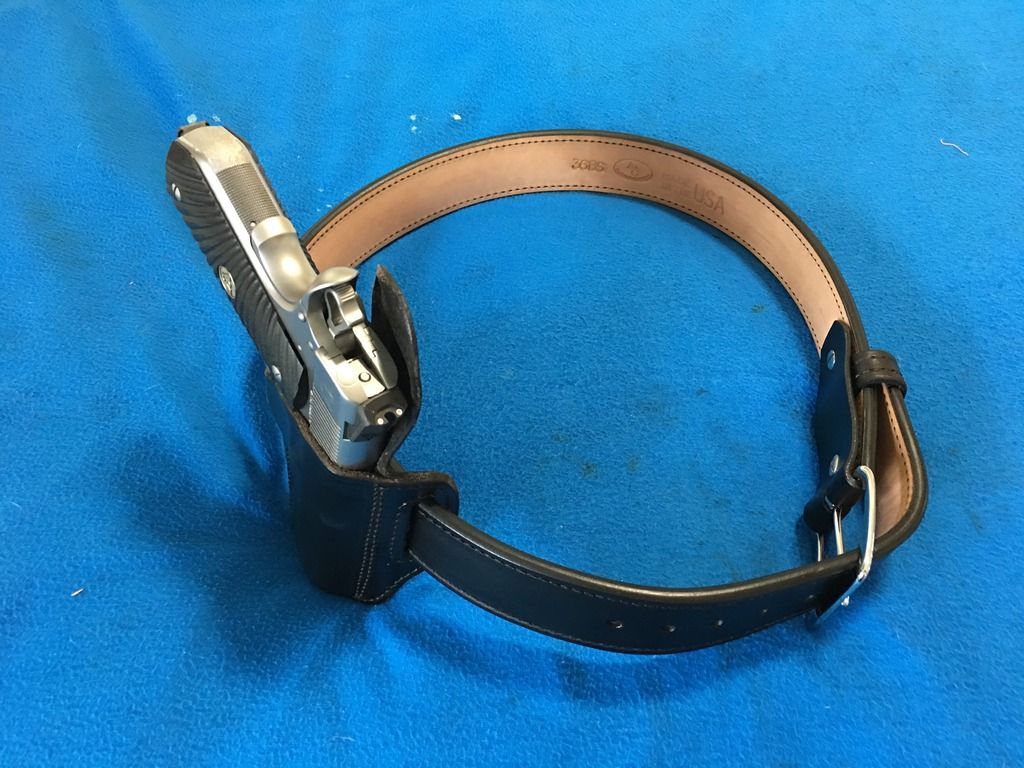 So thanks again to A&G Leather for a well made affordable product and good customer service.
Here's a link to their site for anyone else interested.
AG Custom Leather Gun Belts · CCW Belts Made to Order in the USA